Le 6 Skills del buon Project Leader
02/08/2016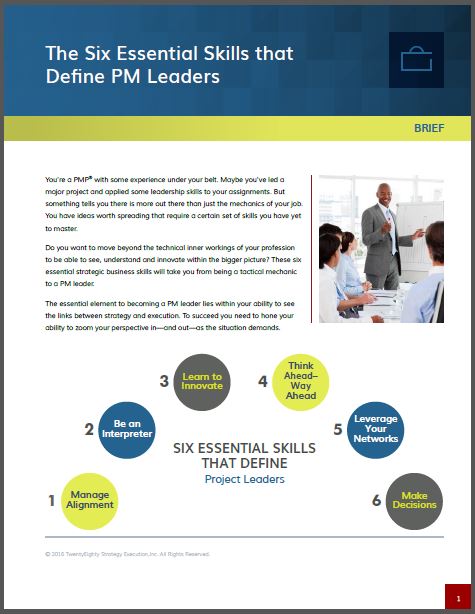 Essere un buon Leader non è semplice, soprattutto negli odierni ambienti di Business caratterizzati da dinamiche tanto veloci quanto delicate.
Noi di TwentyEighty abbiamo tracciato il profilo del buon Project Leader, individuando le 6 skills essenziali che devono contraddistinguere tale ruolo.
– Manage Alignment
– Be an Interpreter
– Learn to Innovate
– Think ahead – way ahead
– Leverage you Networks
– Make Decisions
Scarica il nostro Brief e scopri di più sulle abilità fondamentali per essere un Responsabile di progetto vincente, alla guida di un Team di successo.
Vuoi investire sulla tua Formazione? Abbiamo il corso che fa per te!
Leadership Management and Communication, clicca qui
Business Mindset: fondamenti di Leadership, clicca qui
Contattaci: