Soluzioni Formative Personalizzate
Formazione Personalizzata
Contattaci per la tua Formazione personalizzata:
Cristina Ferrarotti, GWCBA®
Project Leader, Training and Development Manager


 02.83847.210        

  cristina.ferrarotti@strategyex.it
Abbiamo un'esperienza internazionale e di alto livello nello sviluppo di soluzioni personalizzate e nell'esecuzione di programmi formativi ad hoc per i nostri clienti.
Da oltre 35 anni, grazie al nostro approccio di consulenza diretta, siamo in grado di comprendere le necessità e gli obiettivi della tua azienda e di dare vita ad un percorso di formazione studiato appositamente, nel rispetto di cultura aziendale, settore di business e risultati da raggiungere.

Quali sono i vantaggi?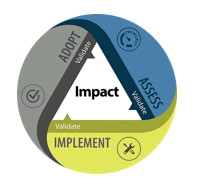 Flessibilità: studiamo un programma formativo adatto alle tue esigenze sia per tematiche, modalità di erogazione e materiale didattico.
Aderenza: adattiamo le nostre competenze e conoscenze alla tua realtà, rispettando obiettivi, cultura aziendale e costruendo un linguaggio comune interno.
Supporto a 360 gradi: usiamo la nostra metodologia anglosassone, IMPACT Model, per seguire le risorse in tutto il loro percorso di formazione. Nostri fattori distintivi sono infatti le fasi di Assessment e di Reinforcement & Adoption, necessarie per guidare i partecipanti attraverso un programma coerente, in linea con esigenze e skills e di sicura applicazione nell'attività lavorativa quotidiana.
Per saperne di più, clicca qui!
I nostri docenti sono professionisti esperti in diversi settori di business, come Oil and Gas, Banking and Finance, Manufacturing, Pharma and Health, Retail ed Edilizia.
La loro vasta esperienza personale e di docenza ci permette di arrivare nella tua azienda portando un valore aggiunto per il raggiungimento del tuo successo!
Scopri come abbiamo tradotto il nostro approccio, presso i nostri clienti storici!
Abbiamo una sessione dedicata ai Case Studies, clicca qui
Contattaci per la tua Formazione personalizzata:
Cristina Ferrarotti, GWCBA®
Project Leader, Training and Development Manager


 02.83847.210        

   cristina.ferrarotti@strategyex.it