How to maintain your PMP certification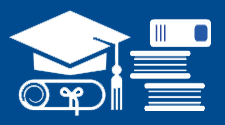 Now that you are a PMP credential holder, you need to adhere to PMI's Continuing Certification Requirements (CCR) program. Every credential requires a specific amount of PDUs per three-year certification cycle. For the PMP credential you need to earn 60 PDUs per three year cycle.
Attend seminars and events organised by the PMI. These typically award between 1- 5 PDUs
Self-Directed Learning: PMI will recognize activities that involve personally conducted research or study, including discussions or coaching sessions with colleagues or clients. Such activities should make use of informational materials like CD-ROMs, articles, books, videos or instructional manuals.
Registered Education Provider (R.E.P.) Courses: This is by far the easiest and quickest way to earn a lot of PDUs. There are many registered training providers out there who offers courses that award PDUs. Strategy Execution has a comprehensive range of courses that offer up to 28 PDUs per course. Click here to find out more
Volunteer Service: Earn PDUs for providing your professional services to an organization or group outside of your employer; this includes any elected offices you hold for a project management organization.
Doing Your Job: When you practice project (project scheduling, risk, or program) management professionally, you can claim PDUs. If you work every day as a project manager, this counts toward credential maintenance.
Webinars & Podcasts: Webinars and podcasts are a great way to get a deeper insight into the latest trends in project management. Watch our webinars or listen to our podcasts to earn some PDU:s. They are presented by some of the industry's most influential practitioners.
Forums are a great way of connecting with peers to discuss hot topics and trends — check out the below forums:
About Us
We help you improve performance by aligning your execution with your strategy and transforming the way you lead and execute project-based work.
Corsi Utili
Domande?
For more information about the PMP Certification please call us on
+44 (0)20 3743 2910 or email us at
info@strategyex.co.uk
Download Documenti
Certificazioni PMP