Adozione
Dall'investimento al Risultato concreto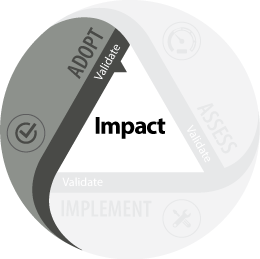 Al termine della giornata, sappiamo che ai nostri clienti sta a cuore una sola cosa: i risultati.
Che si tratti di un miglioramento nell'engagement dei dipendenti o di una diminuzione del product cycle time, ciò che conta è vedere che l'investimento fatto nella Formazione e nello Sviluppo abbia avuto un impatto.
Per questo motivo  il nostro supporto è continuo.
Tramite reassessment, consulenza o semplici questionari, ci assicuriamo non solo che la soluzione sia implementata ma anche e soprattutto che i risultati desiderati siano raggiunti.
Per saperne di più sul nostro metodo di Coaching clicca qui
Per saperne di più sui nostri Project Planning Workshops clicca qui
Outstanding Training ROI
89%
L'89 per cento dei nostri clienti raccomanda TwentyEighty Strategy Execution per l'efficacia dei training e l'aiuto nello sviluppo della propria carriera professionale.
The above refers to standard financial return on investment calculations based on a learner predicted 9.09% improvement in job performance (adjusted for self-reported bias), a per student tuition cost of $1,100 and an average project or contract manager salary of $80,000. These results are based on information gathered immediately following their participation in a training event.