What Can You Learn About Project Success From Your iPhone?
15/04/2019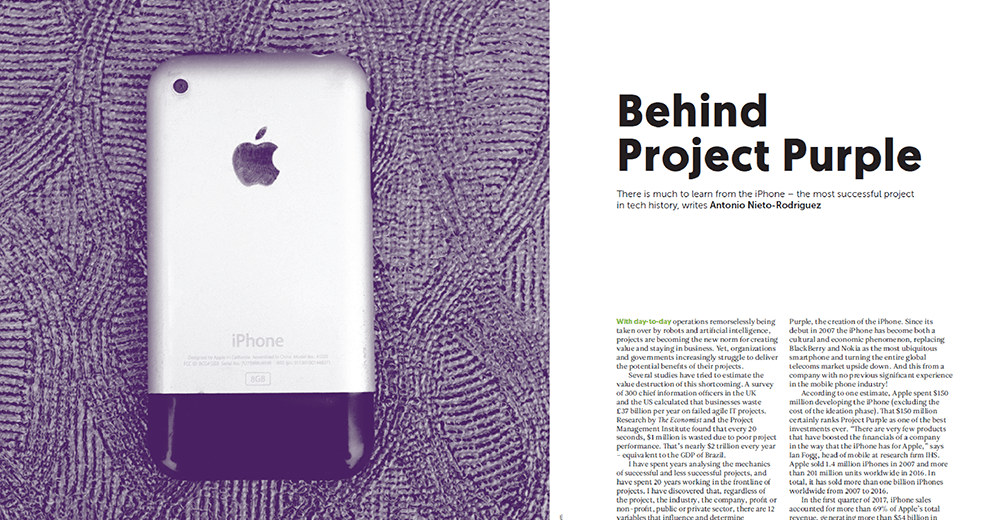 Explore the intricacies behind the most successful project in tech history
Most smartphone users today aren't aware that the cultural and economic phenomenon that transformed the global telecoms market – the iPhone – began as a modest initiative in 2004 known as "Project Purple."
In Behind Project Purple, featured in Duke Corporate Education's Dialogue magazine, world-renowned project management expert Antonio Nieto-Rodriguez and recent presenter of our Project Revolution Webinar, says that among the hundreds of projects he has analyzed in his 20+ year career, the creation of the iPhone stands out.
After all, how did a company with no previous significant experience in the mobile phone industry become the behemoth it is today?
If you are thinking of launching a strategic project, Nieto-Rodriguez identifies these six lessons from Project Purple to help you get started:
Experiment Early and Often
Find an Engaged Project Sponsor
Realize the Power of Having a Fixed Deadline
Put Together a Fully Dedicated, Talented Team
Obsess Over Quality
Manage Risk Proactively
Download the article, Behind Project Purple, to learn more valuable project execution lessons from the creation of the iPhone, and find the inspiration you need to execute your next strategic initiative!
Fonte: http://blog.strategyex.com